SEND Information & Policies

Here at St Ursula's Catholic Primary School, we celebrate that every child's learning journey is different. We are a fully inclusive school, which ensures that all pupils achieve their potential, personally, socially, emotionally and academically in all areas of the curriculum (regardless of their gender, ethnicity, social background, sexual identity, physical ability or educational needs).
If you have any concerns regarding your child's ability to access the curriculum, please contact our Special Educational Needs Co-ordinator for EYFS/KS1 Mrs Butler or the Inclusion Manager for KS2 Mrs Balcombe on 01708 345200 or office@stursulasprimaryschool.co.uk.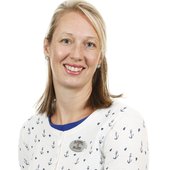 Mrs L Butler
Interim Head of EYFS/KS1
SENCO
SEND